Pakou Hang, Executive Director
651.493.8091 (work) | pakou@hmongfarmers.com
Pakou Hang is the Executive Director and Co-Founder of the Hmong American Farmers Association (HAFA), a social justice organization that was created to build community wealth among Hmong American farmers and their families. In 2014, she was appointed by the Mayor to the Minneapolis Food Council and is a former member of the Minnesota Pollution Control Agency's Citizens Board. Her previous professional experiences include providing civic engagement and strategic consulting to national non-profits and philanthropic partners through her firm, WGH Consulting, and serving as the Deputy Vice President of the Children's Defense Fund in Washington D.C. Pakou completed her Masters in Political Science from the University of Minnesota in 2008 and her Bachelor of Arts from Yale University in 1999. She is a recipient of the Hubert H. Humphrey Public Leadership Award, the Paul and Daisy Soros Fellowship for New Americans, and the Bush Fellowship affiliated with the Bush Foundation.
Janssen Hang, Senior Organizer & Farm Manager
651.493.8091 (work) | janssen@hmongfarmers.com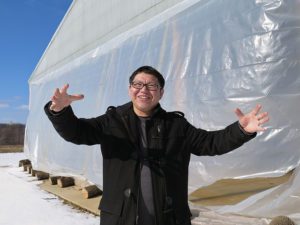 Janssen Hang is the Senior Organizer, Farm Manager and Co-Founder of the Hmong American Farmers Association. Janssen grew up growing, harvesting and selling vegetables for the local food economy and currently runs his family-owned value-added business making spring rolls and egg rolls at the downtown Saint Paul Farmers Market. A 2001 Saint Olaf graduate in Biology and Asian Studies, Janssen has over 20 years of experience in agriculture, 12 years in small business management, and 7 years as a licensed-real estate agent. Janssen is also one among just a few certified Hmong Mekongs (cultural broker). Janssen likes to spend his free time with his wife and three sons in the outdoors.    
Yao Yang, Organizer & Food Hub Director
651.493.8091 (work) | yao@hmongfarmers.com
Yao Yang is HAFA's Food Hub Director and lead beekeeper. She graduated from the College of Saint Benedict and Saint John's University in 2014 with a major in Environmental Studies and a minor in Japanese. In the summer of 2012, Yao interned with the Eco Center Blagaj in Bosnia and Herzegovina where she worked with endangered species: Tornjak Shepard dogs, donkeys, and griffin vultures. Through this internship she learned how communities' environmental and economic plans can be changed through grassroots organizing.  
Mat Krisetya, Operations Director
651.493.8091 (work) | mat@hmongfarmers.com
Matius (Mat) Larson Krisetya is the Hmong American Farmers Association's Operations Director.  Matius' career started in agribusiness initiating a mint tea farm in Jamaica.  He has 20 years of experience in nonprofit management working with international humanitarian organizations, nonprofits, and with US Federal contractors.  He hold a Masters degree in Urban and Regional Planning school from the University of Wisconsin-Madison, and a BA in Religion/Economics from Goshen College in Indiana.  In his spare time, Mat likes to cook international foods, to having meals together with his wife and two teenagers, play classical guitar, and photography.
Mark Zumwinkle, Research Coordinator
651.493.8091 (work) | 612.231.0450 (cell) | mark@hmongfarmers.com
Mark Zumwinkle joins HAFA after retiring from 23 years at the Minnesota Department of Agriculture (MDA) where he worked as a sustainable agriculture specialist. Mark attended the U of M where he focused on soil science and cropping systems.  Mark's primary role at the MDA has been in facilitating farmer creativity through the Sustainable Agriculture Grant Program. Mark has been the coordinator of a rainfall simulator network. The simulators are used to apply storm events to farm fields to study cropping systems that hold water and nutrients on the farm. Mark spends weekends at his cabin in northern Minnesota where he tends a market garden. The produce supplies Thai restaurants in the Twin Cities.    
Mee Thor, Executive Assistant & Office Manager
651.493.8091 (work) | mee@hmongfarmers.com
Mee Thor is the administrative assistant and office manager at the Hmong American Farmers Association. Growing up on the East Side of St. Paul, she, like many children of first generation Hmong Americans, was exposed to farming at an early age. It was not until she returned to the Twin Cities, and observed her own parents' farming, that Mee developed a true appreciation for the hard work and care that goes into growing fresh, quality produce. Mee enjoys photography, graphic design, cooking and biking.
Kub Vang, Land Access Program Farm Hand
651.493.8091 (work) | kub@hmongfarmers.com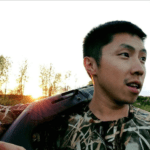 Kub Vang is the Farm Hand at the HAFA Farm. Prior to joining the HAFA Staff, Kub was an auto technician for 10 years. He grew up going to his grandparents' garden, playing in the fields and shadowing them. Memories at the garden resonate with Vang, which got him thinking it was time for a change in his life. Vang wishes to own a farm one day to raise a small amount of live stocks and manage high tunnels. Every year, Vang looks forward to fall because he is a hunting enthusiast. His favorite is water fowling which includes: geese and ducks.    
Gabrielle Robinson-Bajuscik, Food Hub Operations Manager
651.493.8091 (work) |Gabrielle@hmongfarmers.com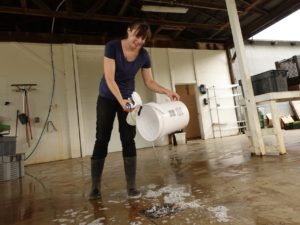 Gabrielle is the Food Hub Operations Manager at HAFA. In this role, she supports the Alternative Markets Program and Food Hub. Gabrielle graduated from Grinnell College with a degree in Anthropology in 2011. While in school, she completed an internship to expand the use of locally produced food in Grinnell, Iowa. In 2010, Gabrielle traveled to Costa Rica to volunteer and conduct research on ecotourism. Since then, she has expanded her knowledge of sustainable agriculture by working on two vegetable and livestock farms in Wisconsin and Nebraska. In her free time, Gabrielle studies Brazilian Jiu Jitsu and is learning more about prairie conservation as a Minnesota Master Naturalist Volunteer. 
Stephanie Herr, Value-Added Training Coordinator
Stephanie Herr is the Value-Added Training Coordinator. She joined HAFA in her final semester at St. Catherine University as the Business Development Intern, and recently graduated with a degree in Public Health and Economics. Stephanie is originally from Milwaukee, Wisconsin, but definitely considers St. Paul her home away from home. She is passionate about serving the community and working towards ending health disparities. Through her work with Keystone's Basic Needs Program, Stephanie has experience working with under-served communities to ensure that food insecurity does not prohibit the ability to live a healthy life.
Mike Hazard, Photographer
Mike Hazard is a photographer for the Hmong American Farmers Association (HAFA) farm. A library of the pictures he has clicked since the very beginning of the farm can be found at the website for The Center for International Education where he is artist in residence: thecie.org. Photographing the farm has given Mike a new respect and appreciation for the labor that grows good food.Mike's photographs are used in many ways. HAFA uses them for grant applications and reports. Many are used for publicity. Families can download them for family albums. A selection will be exhibited at the Minnesota Museum of American Art in 2016. In addition, the vision is to not only create a documentary history of the creation of the farm for the historical record, but to publish a book in which the farmers tell their own stories.